General Dentistry
CARE FOR ALL SMILES
Every family has unique dental needs. At Sutton Dental we'll make sure you know what treatment you need and how we can help.
Schedule Appointment
WHY CHOOSE Sutton Dental FOR YOUR DENTAL NEEDS?
Brighter Smiles for Kids & Parents!
Our compassionate dentists & team are committed to making every parent & child's visit as pleasant, informative & effective as possible — beginning with your very first visit! Plus, we offer services for infants, toddlers, adolescents, teens, young adults, & parents… so we have everyone in your family covered for almost every dental need.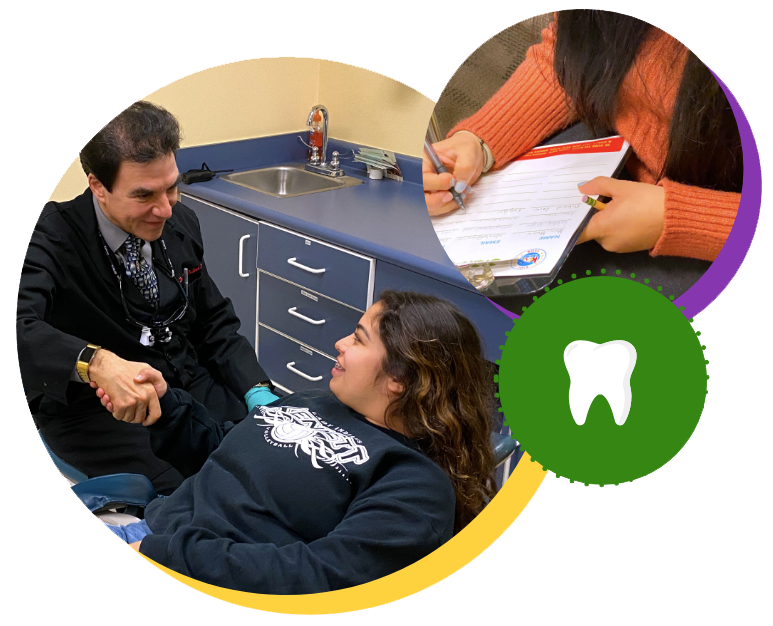 Kids teeth become adult teeth
Healthy teeth can help a healthy body. How? Good oral health can prevent a number of health problems, including diabetes, heart disease & other preventable issues. Together, we'll make sure your child has a healthy mouth & healthy body! For more information, check out Children's Dentistry.
We support you for continued success
At the end of your visit, you'll receive tips on best practices to help your child develop good oral hygiene habits at home – including personalized guidance on instilling good brushing & flossing habits. For continued tips, tools & rewards, check out the Kool Smiles Kid's Club.
We focus on prevention for all ages by promoting oral hygiene to prevent & stop disease before it has a chance to progress.
Our preventive care services include:
Regular exams (including diagnostic images like x-rays)
Sealants, if advised
Custom-made mouth-guards for patients involved in sports
At Sutton Dental, if your dentist identifies a problem — such as tooth decay, disease, defect or trauma — we will likely recommend a restorative service to resolve the issue.
Other repair for tooth decay
When you are a patient of Sutton Dental, you can get almost all of your dental needs here in our office. We offer these specialty services to meet all your child's needs.
At Sutton Dental, we offer many services targeted to teens, young adults & adults, including:
Teeth whitening
Cosmetic dentistry
Endodontic
Dental implants

Kids' Dentistry is our Passion!
At Sutton Dental, we're focused on giving kids winning smiles, healthy teeth & positive experiences. This means we meet all kids' dental needs through every stage of childhood. We even see Parents too! We can develop a customized treatment plan for everyone in your family to prevent, diagnose & treat dental issues. We also provide other dental services including cosmetic dentistry, Reveal Clear Aligners, whitening & more.
We're proud to partner with Kool Smiles Kid's Club dentists to not only treat & prevent all of your kids' dental needs, but to reinforce healthy habits that you teach at home. By joining our Kids Club, your child has to opportunity to learn & even be rewarded for good habits.
Learn More
FREQUENTLY ASKED QUESTIONS
What is Fluoride and what does it do?
Fluoride is a naturally occurring mineral that can be found in our bones and teeth. You can also find it in the environment like in water, plants, rocks, and soil. At the dentist, we use fluoride to help with:
Rebuilding weakened tooth enamel
Slowing the loss of minerals from the enamel on your teeth
Reverse early indications of tooth decay
Prevent harmful bacteria from growing in your mouth
How often should I visit the dentist?
Regular visits to the dentist are really important to keep your gums and teeth healthy. You should visit your dentist at least every 6 months for check-ups and cleanings.
Why is brushing & flossing important?
To prevent cavities, you need to remove harmful bacteria from your teeth. Brushing twice a day and flossing at least once a day is the best way to keep your teeth clean every day. Brushing and flossing also helps to stimulate your gums, keeping them healthy. That helps prevent gum disease.
How many times should I brush & floss a day?
The American Dental Association (ADA) recommends you brush your teeth twice a day using a fluoride toothpaste for 2 minutes each time. They also recommend you clean between teeth by flossing at least one time per day.
What should I bring to my appointment?
When visiting our office, remember to bring:
Photo ID
Insurance card(s)
Questions for the dentist
Do you accept Medicaid?
Yes. We welcome Medicaid & most insurance plans at our dental offices

As always
Medicaid is happily accepted
Sutton Dental is proud to accept Medicaid, private & commercial insurance. If you don't have insurance, ask about our family discount dental plans starting at $89 a month.
Resolution Dental Discount Plan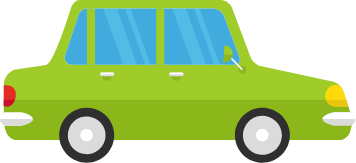 Find a Location
Connecticut Dentists